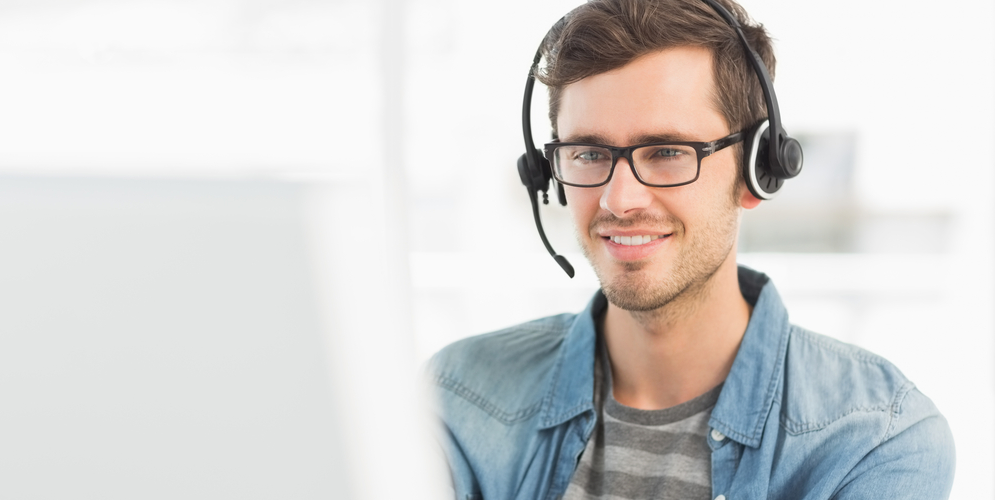 There are a number of reasons why an organization would outsource their customer service strategy to a world-class contact center. In fact, companies that do so will realize a huge number of benefits from a call center partnership.
That's because customer service strategies are complex. They take scalable resources, highly-skilled customer service representatives, strategy experts and innovative technologies (such as contact center center artificial intelligence) for successful implementation. It's unlikely your company has the resources or budget available to acquire these in-house.
By partnering with a world-class contact center, however, your company will have access to a huge number of benefits. These include:
The ability to scale up, or down, your company customer service workforce instantly - depending on market and seasonal demands.
Access to game-changing technologies - such as artificial intelligence (AI), live call guidance and omni-channel tools - that would be far too expensive for your company to invest in internally.
Advice from customer experience (CX) experts that help your business to significantly improve customer satisfaction.
Access to highly-qualified customer service representatives that will give your customers a world-class experience.
One benefit that may not be as obvious, however, is to help ensure your company meets a range of customer service and data regulatory compliance requirements.
Why are customer service regulations important?
As your organization collects more information in a bid to offer personalized experiences, the number of threats that target that data start to become increasingly more dangerous for your business.
With your business collecting, monitoring and storing more private data than you have ever done before, protecting that information becomes increasingly important. Personal information, credit card details and sensitive company data are just a few of the many pieces of information that your company needs to secure.
Changing the way you operate internally to make sure your company complies with regulatory guidelines begins to become more difficult. However, as we discussed in our recent blog titled 'How Can Data Privacy be Used to Improve Your Company's Customer Experience (CX)', making these changes will only help your brand build a loyal customer base.
What regulations impact your customer service strategy?
Since contact centers are involved in a range of interactions between companies and their customers, it's true that they deal with a large amount of private information on a regular basis. As a result, a partnership with an outsourced contact center will help ensure that your company is complying with regulations concerning data privacy and protection.
Here are just a few of the most important regulations that call centers can help ensure your organization's customer service strategy is complying with:
1 - Data privacy
In a world where cybercrime is constantly evolving, it's more important than ever before to keep up with the latest data privacy regulations. The two most important data privacy regulations your company should be complying with right now are the General Data Protection Regulation (GDPR) and California Consumer Privacy Act (CCPA).
To give you some idea of just how important compliance is, falling foul of GDPR for just one customer can cost you more than $20,000. That's for every data entry that you do not comply - the costs can soon rack up and destroy your business.
2 - Securing credit card information
The Payment Card Industry Data Security Standard (PCI-DSS) was established in 2006 by five major credit card companies in an effort to improve the standards for the safety of cardholder data across the globe.
The PCI-DSS has six major goals:
Build and maintain a secure network
Protect cardholder data
Maintain a vulnerability management program
Implement strong access control measures
Monitor and test networks
Maintain an information security policy
These standards apply for anyone processing credit card payments, such as merchants of all sizes, financial institutions, point-of-sale vendors, as well as hardware and software developers.
While the standards generally aren't enforced at a governmental level in most jurisdictions, the PCI-DSS council is able to fine companies which do not abide by the standards when processing credit card payments.
3 - Call monitoring consent
Most state laws, as well as federal law, requires that at least one party is aware that a call is being recorded - and that they consent to it. Some states, however, require that all parties are notified if a call is being recorded.
To ensure 100 percent compliance, most contact centers will announce at the start of a call that the conversation is being recorded in an effort to improve future customer service queries.
If customers fully understand that they are being recorded and that it will help improve your company's customer service in the future, they will generally be happy going ahead with the call and your company will be safe in the knowledge that it's 100 percent compliant with call monitoring consent regulations. There are many more regulations that impact contact centers. If you want to learn more about these regulations, or simply want to find out how a contact center can transform your organization's customer service strategy, contact Advantage Communications today. Our team of customer service experts would love to help.