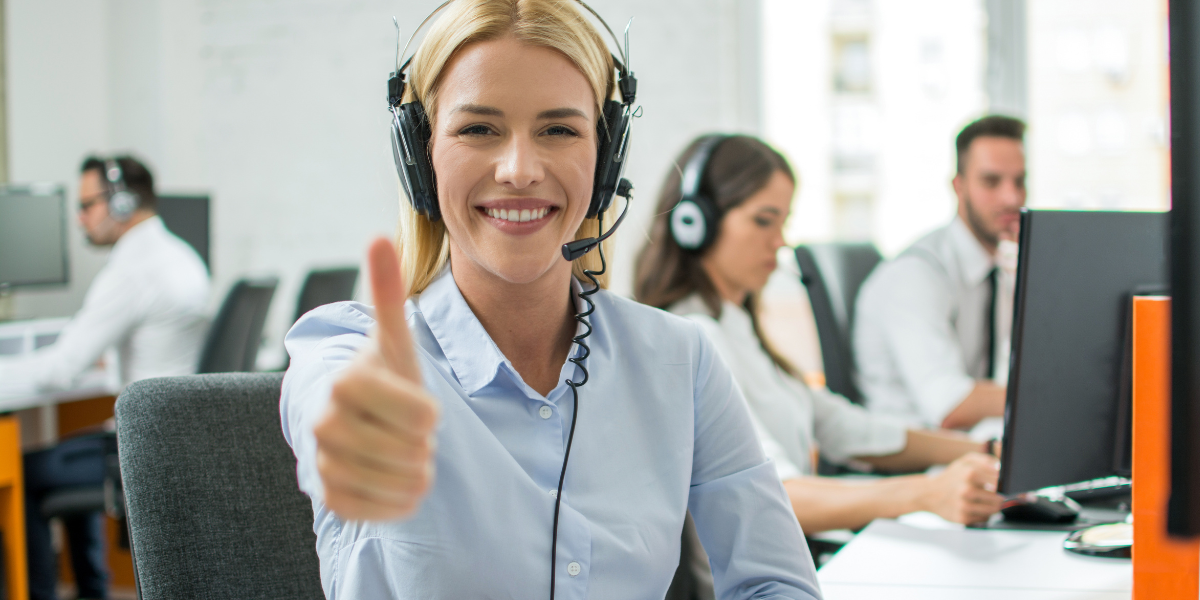 For businesses looking to improve customer satisfaction, ramp up customer loyalty, improve how competitive they are and increase profits, there has never been a business metric more important than customer experience (CX).
In fact, according to Gartner, more than two-thirds of marketers responsible for CX say their companies compete mostly on the basis of customer experience alone.
The problem is many companies struggle to truly transform their customer experience for maximum return. The good news is, there are methods you can implement to speed up customer experience transformation, and we've listed a few tips here:
1 - Remember customer experience is holistic

Business owners and managers often focus on specific elements of customer experience in hopes of improving it. But transforming your customer experience requires a holistic approach.
That means that the only way to achieve true customer experience transformation is to look at all areas of your business. It may even mean rethinking the way you do business and your overall strategies.
2 - You need to be customer centric

If your goal is to improve the customer experience, you must become customer centric. What does that mean? It means that you're completely focused on your customers and that their needs and wants underlie each of your business decisions.
When delivering products, marketing services, and improving loyalty and satisfaction, you need to think about what will make your customer truly happy.
3 - Empower your customers

In today's world, there are limitless ways to communicate and find information. It also means that there are many different preferences when it comes to interacting with brands.
To help improve the customer experience, you need to empower customers and let them engage with your business on their terms. This means having the ability to convert and ask questions from anywhere. And they need to be able to do it seamlessly.
That leads us to our next point.
4 - Use the right customer service technology

Customers use several different channels to reach out to your company and often they will switch channels several times during their experience with you. This includes making purchases online and in store, reaching out to customer service by chat, email and phone and learning about your business and products on your website, in ads or on social media.
To ensure your customers enjoy a seamless experience no matter where they connect with you, you need to make sure that you are using the right customer service technology. More specifically, you need tools that allow for an omnichannel approach that syncs up your customer's experience across all devices, channels and platforms.
5 - Empower your employees

When your staff feel empowered and engaged, their productivity, motivation and attitude will improve. This will show in their work and the way that they manage every customer touch point.
One of the easy ways to empower employees is to ask them what obstacles are stopping them from delivering the best experience. Letting employees be a part of the conversation will help them feel valued and pinpoint areas that can lead to full customer experience transformation.
Another way to empower your employees is ensuring they have the tools and information they need. This will allow them to provide your customers with a seamless experience.
6 - Analyze your corporate culture

When trying to achieve customer service transformation, you need to consider whether your corporate culture helps or impedes reaching your overall business goals.
Is your internal culture one that focuses on open communication, teamwork and values that support a great customer experience? Or are your values and processes creating divisions that make it hard to work together?
7 - Map out your customer journey

Customer journey mapping provides a visual representation of the processes and stages your customer goes through when engaging with your company.
This process will help you understand how your customer interacts with your business. It will also highlight areas of weakness and opportunities for improvement. This will not only ensure you're taking a holistic approach to customer service, it will also ensure everyone on your team is on the same page.
Customer experience transformation should be a top priority
Great customer service is imperative for companies to succeed in today's global business landscape. While focusing on key areas of your business will have an impact on your overall customer experience, the only way to truly achieve customer experience transformation is to take a holistic approach.
You must re-strategize, analyze your corporate culture, empower your customers and employees, understand the customer journey and use the right customer service tools. Otherwise, you will miss out on important opportunities to grow and succeed.
Interested in learning more about how your company can achieve customer experience transformation? Contact Advantage Communications today.