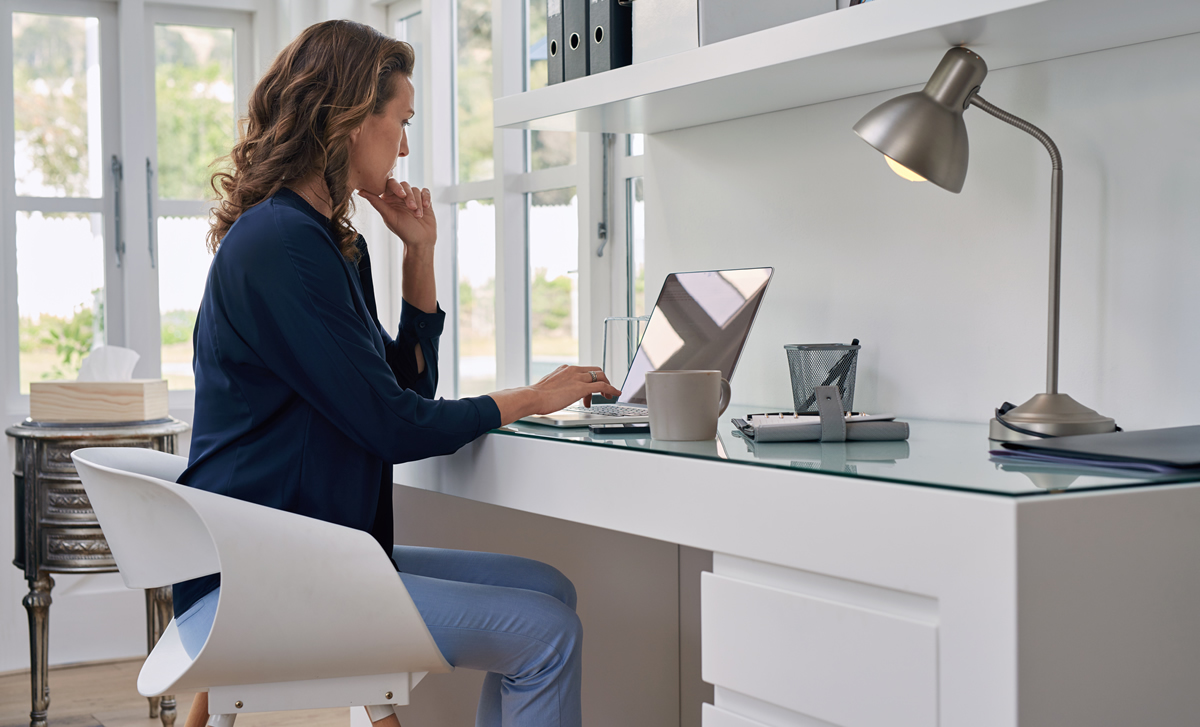 The future of work is changing dramatically. A distributed workforce model is the new norm for a vast majority of organizations, in which team members are not in the same physical location when working on a project.
This change is largely down to the huge growth in remote workers, a trend that has only increased even further since the beginning of the COVID-19 pandemic. Small, medium and large organizations alike have seen just how many benefits they can realize from allowing their workforce to operate from the comforts of their own home - and, for many businesses, remote work is here to stay.
Roughly 25-30 percent of the US workforce is currently contingent, according to an Intuit 2020 report, with more than 80 percent of large corporations planning on "substantially increasing" their use of remote workers in the coming years.
By 2020, it is expected that the contingent workforce will exceed 40 percent of the entire US workforce.
Meanwhile, Statistics Canada found that 4.7 million Canadians who don't normally work from home have started to in response to COVID-19. Once the research added in all of the workers who normally work from home, the remote workforce in Canada rose to 6.8 million - that's nearly 40 percent of Canada's workforce.
So, what actually is the contingent workforce?
The contingent workforce, which makes up the larger gig economy, is made up of freelancers, independent contractors, consultants, part-time workers and other outsourced non-permanent team members who are hired on a project-by-project basis.
Remote workers are placed into contract positions rather than full-time roles, giving them the legal ability to work from where they want, at what time they want, and with whichever company they want to work with.
Why is the contingent workforce increasing?
In large part, the remote workforce has largely been driven by today's technology. The advancement of communication technology means employers and team members no longer need to be in the same physical office to work effectively. High-quality work can be performed from the comforts of one's home, a coffee shop or even on the other side of the world. There's simply no limitation to where a team member can work from.
With this in mind, potential job candidates now have the freedom to choose the company of their choice. Many job seekers are actively looking for remote work instead of full-time employment, giving them the increased flexibility to find a position that seamlessly fits into their own personal lifestyle.
But it's not just technology and workers that are driving this new future of work, it's also the businesses who have realized huge benefits from working with remote workers. Some of these key benefits include:
Increased staff satisfaction.
Helping to fill skills gaps, with a large number of companies struggling finding it increasingly difficult to access skilled and qualified full-time employees.
Improved worker productivity.
Increased workforce flexibility, allowing businesses to change rapidly to current market conditions.
Faster and more cost-effective hiring processes.
They give a company the ability to assess their workforce needs on an ongoing basis.
How are call centers adapting to the distributed workforce model?
Next-generation contact centers are making the most of this highly-skilled workforce by implementing stay-at-home agents to complement their existing team of in-house customer service agents.
With a virtual network of 150,000 customer service representatives who work from home, Advantage Communications' new offering - The Home Advantage - leverages highly-skilled remote workers to offer a world-class customer service offering.
The innovative crowd-sourcing platform will provide your organization with a network of customer service agents who are 100 percent virtual, with no geographic limitations. By simply booking these agents in 30-minute increments, your business will be able to access agents who specifically choose to work with your company - taking your customer experience to the next level.
Want to learn more about how The Home Advantage can benefit your existing outsourced customer service strategy? Contact our team of contact center experts today. We would love to answer any questions that you may have.