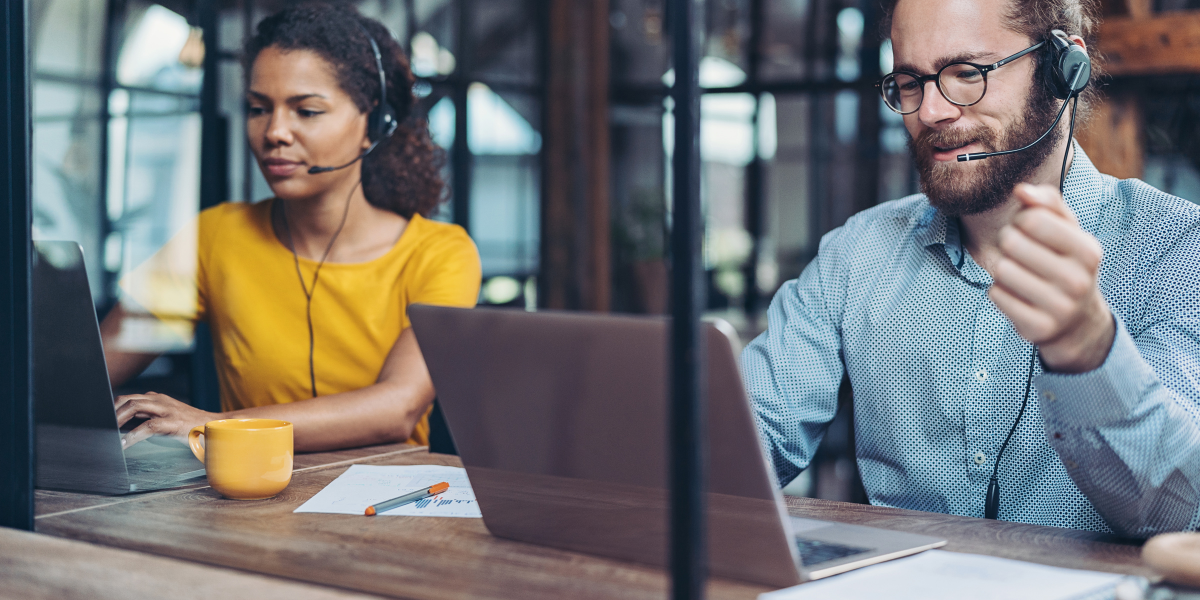 Customer service is an integral part of any business and keeping customers happy is essential for success. Professional customer service staff are able to ensure customer satisfaction and loyalty.
However, not all customer service challenges can be solved easily. Here are 12 common customer service challenges and how your business can address them, enhancing the overall customer experience.
1. Language barriers
Language barriers can be a significant challenge in customer service. To address this, businesses should invest in good translation services and provide multilingual customer service staff. Additionally, customers should be offered language options when accessing customer support.
2. Poor product knowledge
Customer service reps should have access to detailed product information and/or training on how to answer customer questions. Encourage reps to ask follow-up questions and make sure they are prepared for all customer inquiries. Conversation analytics software can help guide customer agents with real-time feedback during customer interactions, improving customer service outcomes.
3. Difficult customers
No matter how amazing your product and customer service are, you'll always have difficult customers. Reps should be trained to listen to the customer's complaint, then use active listening techniques to diffuse the situation and come to a resolution. It's important that your team does not take a customer's behavior personally, keeping their composure. After all, the customer is always right.
4. Lack of personalization
Use customer service software that is able to track customer information and provide personalized communication with customers. Make sure reps are familiar with the customer's history and any past interactions to provide the best customer service experience.
5. Unclear policies
Create a customer service policy and make sure it is easily accessible to customers and customer service staff. Equip your team with the most up-to-date policies, as well as training and support, to ensure policy expectations are met.
6. No freedom to provide solutions
Sometimes customers simply don't feel like they are being heard. Give your reps the necessary tools to address the customer's concern and offer solutions. Encourage your team to apologize where necessary and empower them to offer alternatives or refunds if appropriate.
7. Long hold times
No one likes being kept on hold. Invest in customer service software that allows customers to be routed to the appropriate department or person quickly. Provide customer service reps with the necessary training to handle customer issues as quickly as possible.
8. Unavailable resources
Customer service reps should be equipped with an information database, as well as contact information or resources of other departments or outside sources to help address customers' concerns.
9. Mixed messages
Different customer service reps can provide conflicting information from one call to the next. Make sure to provide customer service reps with clear expectations and guidelines for the best customer experience.
10. Inconsistent quality of service
Create quality assurance standards that reps must adhere to and regularly evaluate customer service reps to ensure they are meeting the required standards. Recognize quality customer service reps and provide additional training for those who need it.
11. Lack of feedback
Make sure your customer service reps are regularly informed about customer feedback. Encourage customers to provide feedback and use a feedback system to review customer opinions and make necessary changes.
12. No follow-up:
Follow up with customers after a service interaction to confirm satisfaction, offer further assistance and maintain communication. Follow-up should be done via email, phone call, or even a physical letter.
By addressing these types of customer service challenges, businesses can ensure customer satisfaction and loyalty. With proper training and support, customer service reps can ensure customers are getting the best service and the best quality products.
Need help improving your customer service results? Get in touch with Advantage Communications today. Our team of customer experience specialists would love to answer your questions.